Christian Weddings In Kerala
Christian weddings in Kerala
, especially when conducted in its cultural capital Thrissur, is not the same as everywhere! It's a neat and elegant blend of traditional Christian rituals and the cultural essence of God's own country.
Christian Wedding Photography in Thrissur
done by Talking Pictures.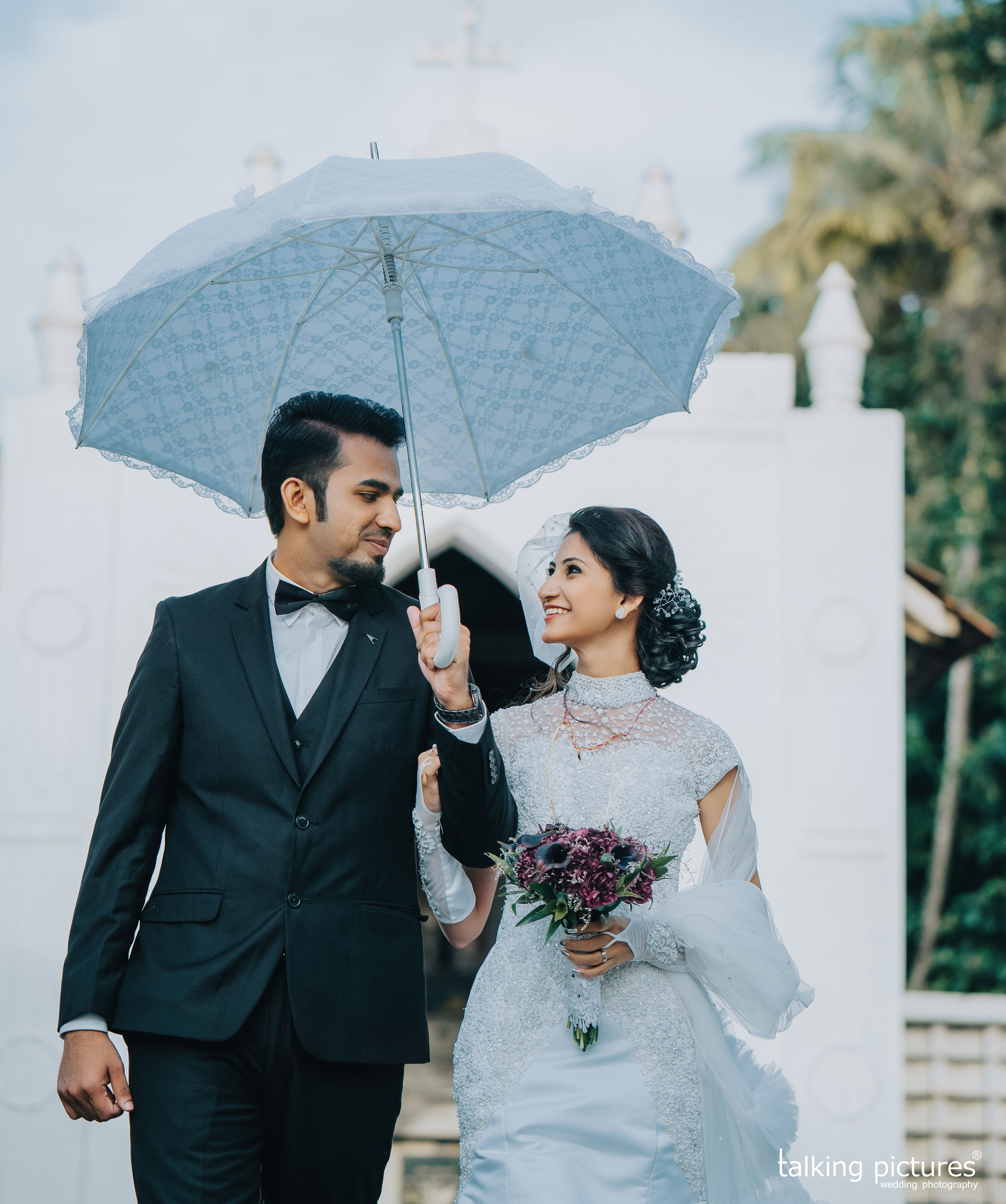 Cyril and Maria's wed stood out with a bashing wedding eve celebration with all their friends and family attending the function.
It was a fun-filled night with so much excitement in the air for both the groom and the bride.  Apart from the ritual of 'Madhuramvepp' where the bride and groom are served with a sweet dish, the night saw so much of fun with games and dances!
Maria was seen as beautiful and kept a traditional look in her golden and pink combination. Cyril was seen in a kurta pajama with a turban enhancing his charm! Everyone at the function is seen having the fun of their lifetime, dancing to their favorite tunes and taking part in the fun games!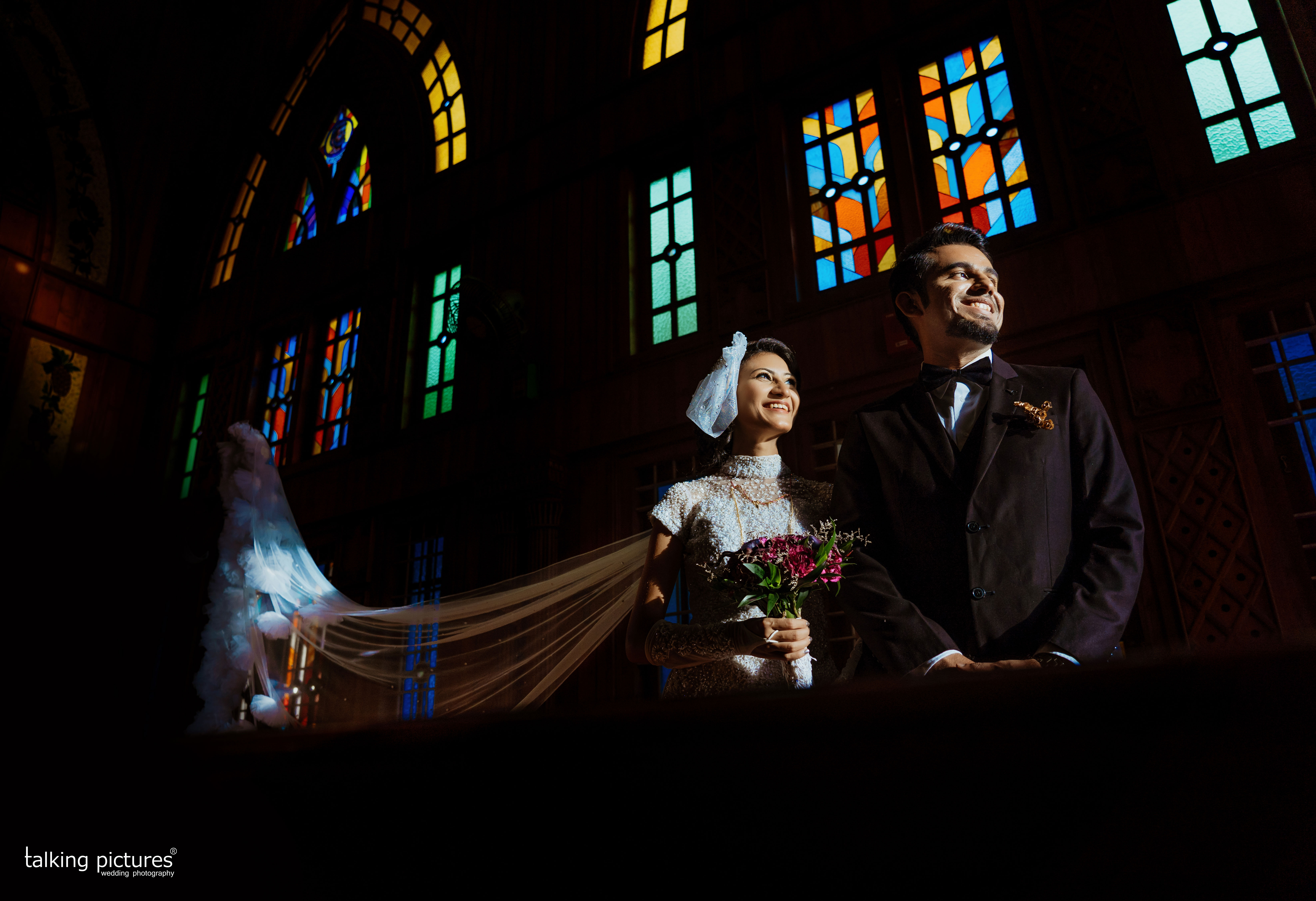 We're sure that the wedding eve made everyone look forward to the grandeur of the next day's wedding When Maria walked down the aisle in that white gown with a beautiful long train, not just Cyril but many in the church couldn't take their eyes off her. It was an elegant and classy church wedding in the heart of Thrissur. There was happiness everywhere!
On that blessed day, when Cyril tied the knot, Maria couldn't smile any wider!  The reception that followed the church wedding was a romantic event in itself! When Cyril carried Maria all the way through the red ribbons and heart to the reception hall, it was a chivalrous gesture. What followed was fun at its fullest!
The welcome dance and then the couple dance were mesmerizing. Cyril and Maria walked into their forever with all the love and blessings poured down on them by their near and dear ones!