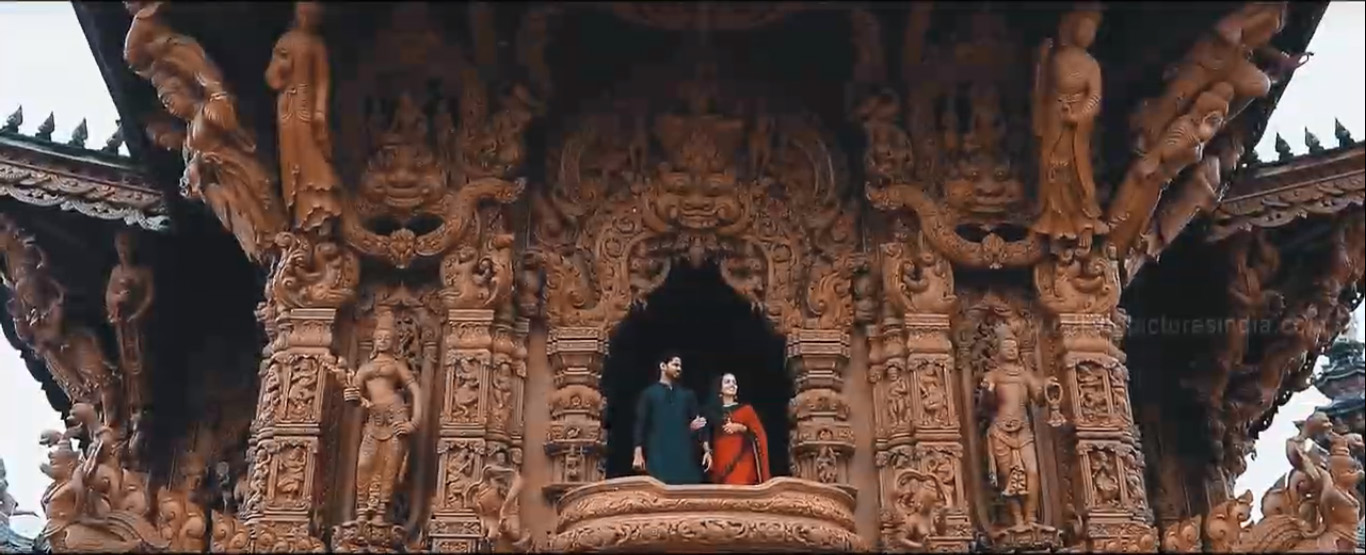 Best Kerala Hindu Wedding Video In Thailand KIRAN AND GOPIKA
Love in Bangkok
at the Sanctuary of Truth in Bangkok ….
This is the first time in the Indian history that a pre-wedding is being shot at the Sanctuary of Truth in Bangkok. The place had its own ambiance which pulled us towards, the couple was also in a very joyful mood that the video could get not more better. It was our hounor to get to work with such beautiful and a compromising couple at the Sanctuary of truth. Where they promised to be together till their last breath and to keep the promise unbroken. Here from the new life of Kiran and Gopika, a Kerala Hindu Wedding Video In Thailand, Its a new video genre from us, Talking Pictures wedding photography.
Sanctuary of Truth, A wooden palace full of traditional Buddhist and Hindu sculptures. It was a new experience to watch the sculptures that are so beautiful. It was a very huge palace. The top of the building is 105 meters high. The palace had an enchanting beauty that featuring contemporary visual art based on traditional religious themes. It was a moody day, but it was better to shoot it as such for the traditional feel. The only fear we had there was about the rain. The project started in 1981 and will have to wait until 2050 to complete. Can't wait to see what more is coming to exaggerate its beauty. We could do the shoot with ease, there were no obstacles or nothing but
Shooting in the palace with professional equipment is very expensive. We had to pay somewhat a big amount to get the entry… If it was just to shoot the palace, ambiance and the surroundings we hadn't had to pay anything. This was a pre-wedding shoot so we had to pay the amount they asked. We cannot return bear handed. Later we had a great shoot with the lovely couple, with all rights reserved. We could only film the video for an hour, as we expected the weather was not good, the rain started, and this collapsed the time schedule of ours. We winded up the shoot not waiting for long. The rain was not seemed to get stopping. It was one of the best shoots that we have ever done. The couple and we were happy about being in such a beautiful place.
You can see more information about it on https://youtu.be/GNii5g82gfY