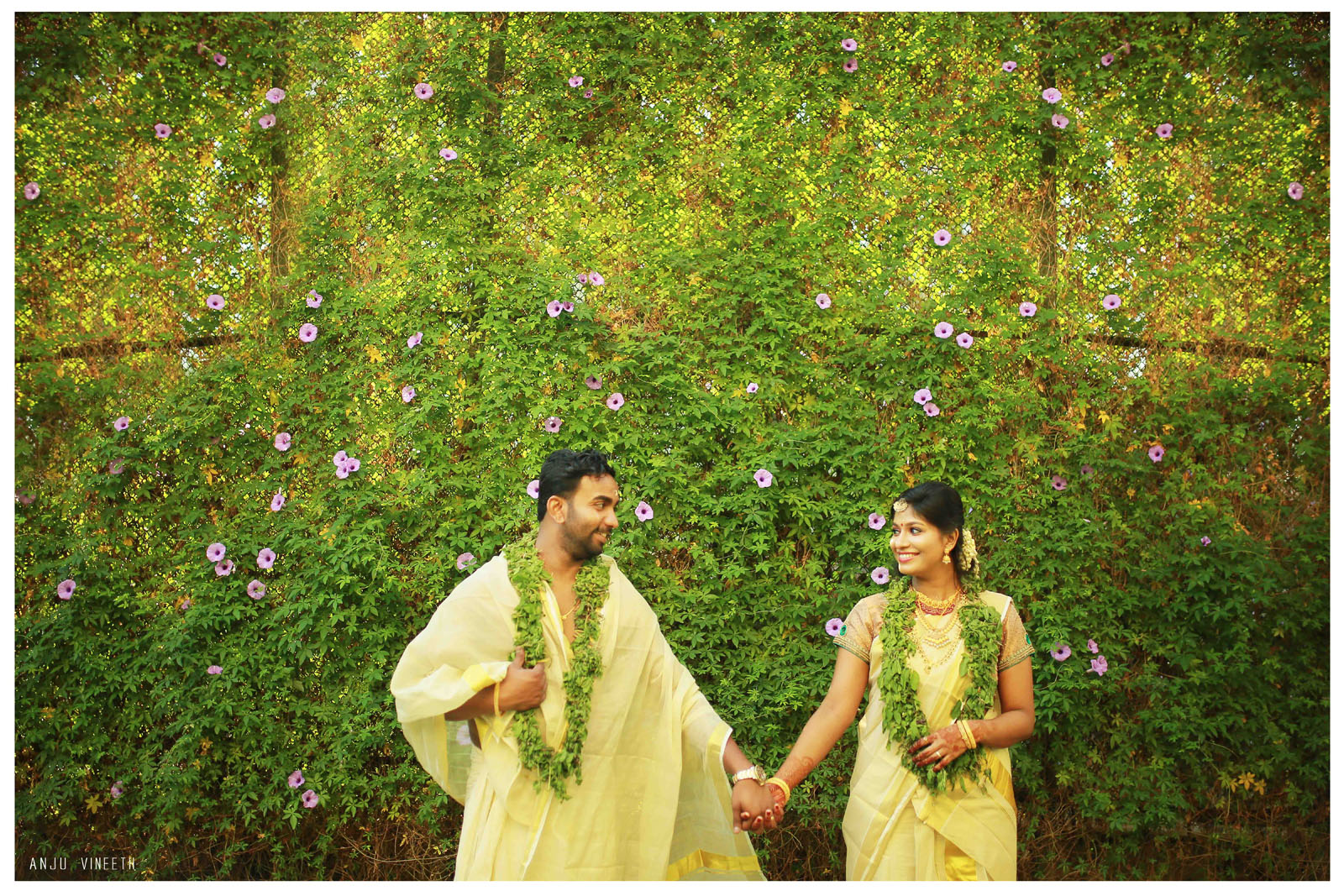 Guruvayoor temple marriage
Happiness is when the man find his better half. The handsome Vineeth from Thrissur, find his better half her name is Anju she is from Ponnani the city referred as a small Macca of south India. The marriage was held at Guruvayoor temple with the presents of their parents and relatives. The marriage was held on hotel Devaragam. It was a unique memorable day of bride and groom they are stunning in their wedding dress. It was quite a classy one. We capture all the moments that are most romantic and classy. The best moment of this Guruvayur marriage was the togetherness of two souls and also two families. It is a symbol of love and care. The beautiful smiling faces of people are just like a thousand blessings from God.
The another highlighted part of this wedding was The reception. Reception was held at LULU Convention centre thrissur. It was entirely different treat . the bride and groom are enjoyed their special moments, they dance together and make the occasion charming one . DJ treat is another highlight of this wedding reception. The bride Anju pretty women with cute smile look like an angel and groom vineeth look more handsome and gentle. The function was filled with more music and happiness. The love spill over throughout the marriage. The entire family was very happy and satisfied.